RENEO 11-15 April 2018
CONSTRUMA Homemaking exhibition bunch was successfully concluded
The dynamism of the Hungarian construction industry was clearly tangible at the exhibition: the representatives of the trade and the general audience filled the exhibition space covering 5 pavilions and 44 thousand square meters of gross exhibition space. Numerous conferences and professional competitions were staged during the exhibition, which was attended by 600 exhibitors from 14 countries. More than 46,000 professionals and visitors interested in building and decorating house or flat participate at the event. More: HERE

The only Hungarian trade fair solely devoted to the subject of green energy. Apart from renewable energies, it also provides opportunities for the presentation of building engineering solutions and products. The exhibition will feature an increasing presence of the latest building automation systems to optimize costs. RENEO also provides a platform to present the related fields of urban management and infrastructural development.
RENEO is organised parallel with determinant building trade and building engineering exhibitions of the Central and East European region (CONSTRUMA, HUNGAROTHERM). It means nearly 60.000 visitors for exhibitors from Hungary and abroad es well, 75% of them professional visitors.
The international trade exhibition includes the topics of renewable energy sources, power generation, - supply, - storage, power plants, energy background industry, building electricity, environmental protection, research and development, services, energy efficient construction methods. RENEO is organized as part of the CONSTRUMA bouquet with the HOMEDesign and CONSTRUMA GARDEN exhibitions.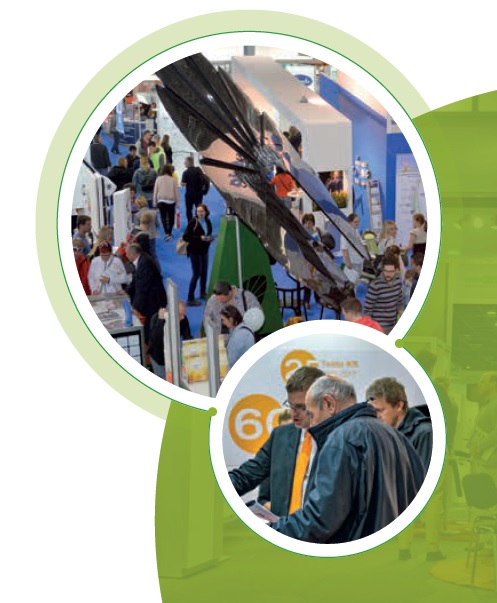 THE ANNOUNCED THEMES OF RENEO
renewable and alternative energy
heating technology
cooling technology
Air-handling, Ventilation and Air-conditioning Engineering
sanitary technology
pumps and water treatment devices
Drainage and Sewage Treatment
Installation Engineering
Measuring, control and process technology for buildings
Real estate developers
Urban infrastructure – technical, public utility networks
ELECTRIC CAR CHARGER STATION – A NOVELTY IN THE CAR PARK OF HUNGEXPO

Schneider Electric, the international expert in energy management and automation pays a close attention to the widespread of electric cars and supports the development of a suitable and modern recharging infrastructure. As a result of this, EVLink Parking electric car charger stations have been installed at the premises of HUNGEXPO Budapest Fair Centre, that benefit not only the owners of electric cars but others too. The chargers contribute towards an efficient recharging infrastructure, furthermore indirectly influence the air quality of Budapest and with this they also assist in achieving climate protection related objectives.
THROWBACK
CONSTRUMA 2017 – Full of Liveliness
Exhibitors and visitors alike were satisfied upon the closure of the 36th Construma on Sunday. The greatest home making and construction industry assortment of exhibitions of the Central Eastern European region attracted even more visitors than last year, with nearly 60 thousand guests attending the exhibition at the Hungexpo Budapest Fair Center. The first construction industry job fair was highly successful, which was Hungexpo's way of reacting to one of the greatest problems of the industry. More: here
Further pictures HERE